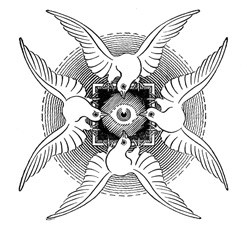 The staff of The Silver Stallion, if you can call us that, are Bill Lloyd, Editor; John Thorne, Webmaster; and Mike Keith, Artist-in-Residence. This site wouldn't be possible, though, without the assistance and support of many others, including collectors, writers, scholars, and institutions. Listed below are some of those who have made this site possible.
We need contributors and volunteers to help The Silver Stallion achieve our goal of becoming the best and most complete bibliography of James Branch Cabell ever created. Take a look through the site, and you can see what's needed. Have you written an article about or related to Cabell that we can post? Send it to us. Do you have Cabell related photographs? We can post them. Do you have copies of titles, issues, or states that we haven't posted yet? Send scans and we'll get them on line. Do you have bibliographic skills? One of the major needs we have going forward is to complete the formal bibliographic portions of the entries. If you can help with this, please let us know. If you'd like to help but don't have the knowledge of what to do, let us know. We can help you to learn the techniques and get started.
What's more, there are no doubt many things that we haven't even considered, much less listed here. If you have something that you think would be of interest to our readers, and you'd like to share it with us, by all means send it along. We welcome new thoughts, directions, and ideas.
Contributors to the Silver Stallion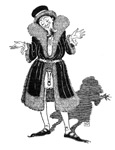 Collectors, Writers, and Scholars
Mike Berro, James Freemantle, Greg Gabbard, Jim Glanville, William L. Godshalk, Bradford Haas, Scot Kamins, Jeff Katz, Stephanie Kingsley, Elly Leiderschnai, Trevor Livelton, Sue Mitchell, Paul Spencer, Mary Terry, Mark Valentine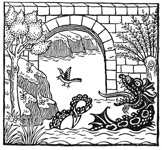 Institutions and Organizations
Virginia Commonwealth University
John Ulmschneider, University Librarian
Ray Bonis, Senior Research Associate
Alice W Campbell – Digital Outreach and Special Projects Librarian
Elizabeth McDaniel – Special Collections Catalog Librarian

The James Branch Cabell Associates
The Ackland Art Museum, University of North Carolina at Chapel Hill

Friends of the Silver Stallion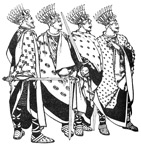 Doug Anderson, Ned Brooks, Caliban Books, D. Dennison, Maurice Duke, Oscar Graham, Andrew James, Sue Mitchell, Oliver Plaschka, Timo Virkkala, Joyce Worley, "The Rabble Discuss Cabell" Discussion Group