The Silver Stallion: Cabellian Arts
Map of Poictesme
James Branch Cabell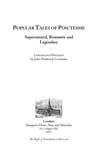 | | |
| --- | --- |
| Hall Code | Description |
| | |
| | |
| | |
Cabell's Map of Poictesme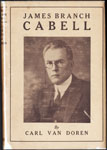 This is the ur-map of Poictesme, the map upon which all others are based. Drawn by the Great Man himself, it was originally published in 1925 in Carl Van Doren's monograph James Branch Cabell, Hall A11. Clicking on the thumbnail at left will take you to The Silver Stallion's entry for this book.
The Silver Stallion is proud to present here something very special. Through the good offices of Ray Bonis, Archive Coordinator, Special Collections and Archives, at The James Branch Cabell Library, and with the permission of Virginia Commonwealth University, we are able to publish here, for the very first time anywhere, both the original drawing of this map as published and Cabell's first pencil draft.
Since the map was never published as a stand-alone image, James Hall did not assign it a code. For our purposes we have assigned it *G13. Based on that, Cabell's original map becomes *G13a, and the first draft, *G13b.